Early 2016, we decide to help the first daughter of Ngawang and Karsang Dawa, Tsering. This girl, then 6 years old, enters in school 10th may 2016. Her school, United School of Kathmandou, offers scolarity from kinder garden to post-graduatesand is located in Kathmandou, Tsering is in the boarding school and her parents pay her a visit regularly.

Tsering has started in the Junior Kindergarden level. She is old enough to start at a higher grade but coming from a small village, she could not get directly there as her level was not suffiscient.

Since May, her father Karsang send us regularly pictures, and tells us that her daughter is very happy in her new environment.
We continue to support Ganga. She updates us regularly with her school results which showed a marked improvement in 2014: she is second in her class. In 2015 she will begin class 9 (the second to last class before high school). We are frequently in contact with the head teacher of her secondary school Mr Khem Raj Ghimire. We currently are considering the question of helping Ganga in the continuation of her schooling following secondary school.

Ganga escaped the earthquake herself but lost her younger brother and grandfather. Her family's home, where her father lived, was destroyed. In this exceptional case we are sending her family additional funding.
Mr Khem Raj Ghimire has requested our assistance for 11 pupils in his school severely affected by the earthquake and whose families are no longer able to finance their schooling. 3300 euro is required to support the 11 children. We have decided to answer this immediate need, but your assistance would be greatly appreciated. In the longer term, we are considering setting up a system of sponsorship for these children. If you are interested, please contact us.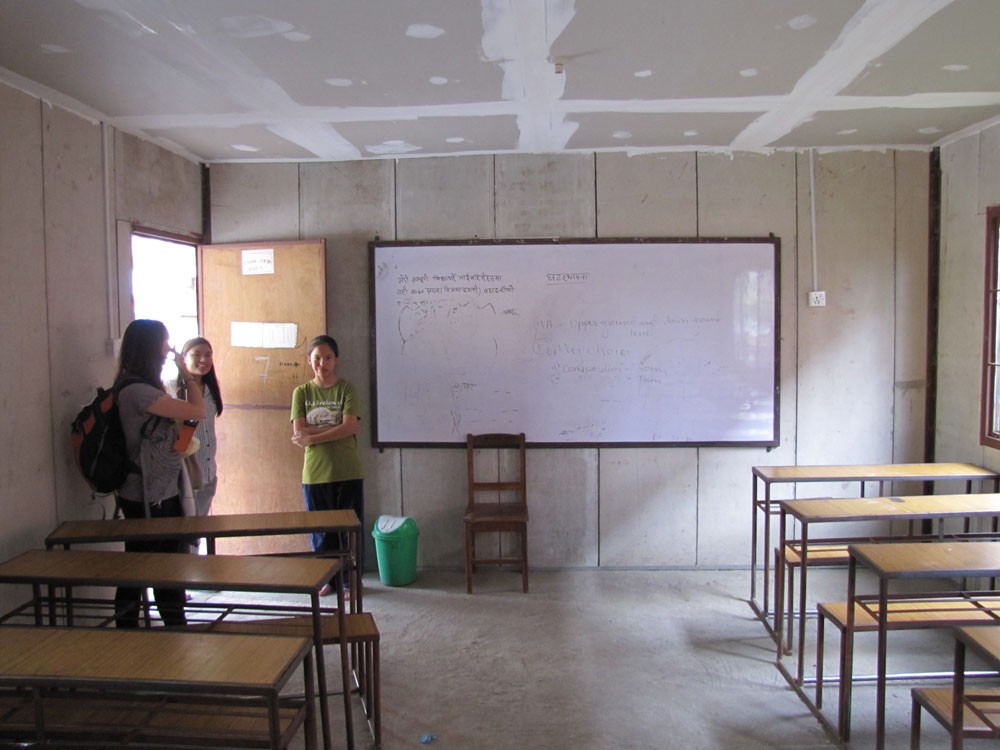 Amélie (Jean-Noël's daughter) provides us with a link to Ngawang Dolma (Jean-Noël's protected girl). When his children reach school age, we are committed to contributing to their school fees.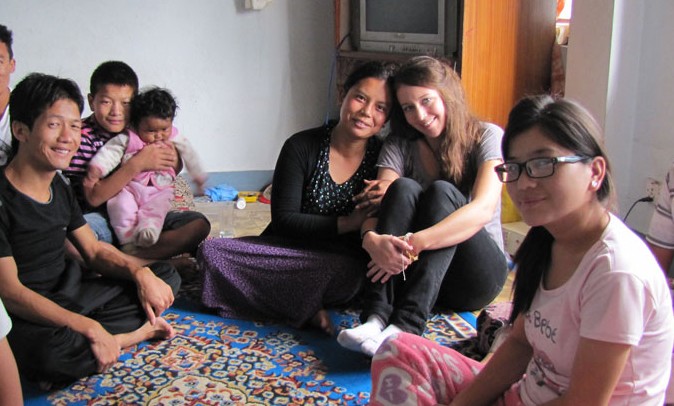 We have sent his family 250 Euros following the earthquake.
In collaboration with the director of Dhulikhel hospital, we are in the process of setting up the financing of scholarships to help two nursing students in the form of 2600 Euros over three and a half years. Olivier Marty the nephew of Jean-Noël manages this project.
We are constantly searching for people interesting in following up our projects in Nepal as well as volunteers to help us at home.